Facebook vs Facebook Lite
Facebook Lite is a worldwide low-version of most popular Facebook social networking website, introduced five years later than the parent site, with a purpose to facilitate its low-end users to make use of social networking they were deprived of due to lack of access to the Facebook with their low bandwidth internet connection. The problem was usual in developing countries and Facebook was not able to charm millions of lovers of social networking located in these countries.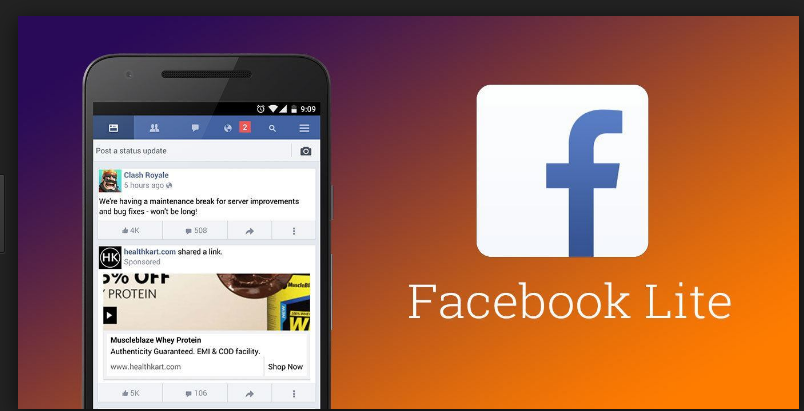 Is new Facebook app an affordable?
There is not much exceptional in the Facebook Lite app for regular users of the Facebook because it is just an inferior version of the original app that has nothing unique for the existing users. However, the new app has benefitted the people who couldn't have access to the use of Facebook due to slower internet connection. Thus, this new app is an affordable version of the parent app that proved to be helpful by offering the features that could allow access to this app with low data usage at a low cost of internet. Facebook Lite was not introduced with a purpose to cause their existing users to switch over to this new app, but with a very purpose to add new people on its network who were interested in the Facebook but couldn't have access to it.
Getting this app is much easy
Getting this new app is much easier compared to its parent app because it occupies low storage space and is quick and easy to download even with weak internet connectivity. Anyone can download Facebook Lite app effortlessly even on the inferior model of Android phone. This new app may be useful for existing Facebook users as well under the conditions when they face poor connectivity sometime on their fast internet connection. Thus, Facebook Lite app has been considered as an easy and affordable alternative to the use of Facebook.