?
My Shakeology Expertise
Once on a time, I seemed at UK Shakeology and rolled my eyes again. There was NO WAY I had a nutrition shake. I had been just fine with my protein shake smoothies, thank you very much.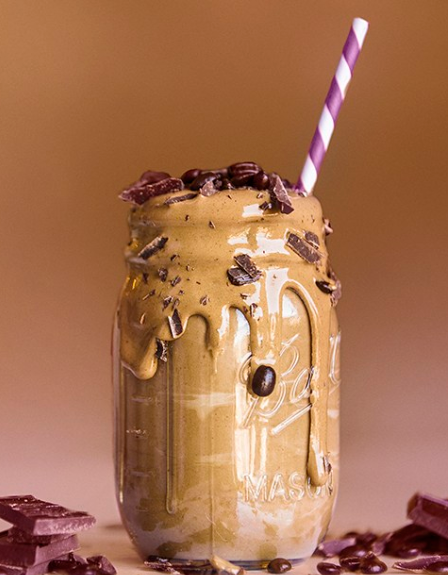 But then I turned into a coach, and that I decided that I owed it to myself and my customers to try it — when I had been going to be representing a business that made Shakeology. So I bit the bullet and ordered. My hopes were not high. I'd already intended to cancel it after a month.
And then I fell in love with Chocolate Shakeology. I mixed it with vanilla milk, milk and PB2 (roasted peanut butter). It tasted like a chocolate peanut butter cup. I will not lie. I didn't read the ingredients before ordering and I did not do a whole lot of research. I only wanted to know when I was going to enjoy the taste — and that I did!
That is when matters got serious, and I decided to read up on it. I learned it's over 70 of the very healthiest ingredients and above 30 superfoods. I found it out contains components such as chia seeds, ginseng, quinoa, aca, goji berry, chlorella, spirulina, spinach, wheat germ, ashwagandha, ginkgo, maca, yacon root, astragalus, rose hips, and the list goes on.
So I dedicated to ingesting Shakeology daily. And I did not stop. And after that, the strangest thing occurred. I didn't grab a cold that winter. I ALWAYS CATCH COLDS. I normally get one a year — and it rips me down for the count. Like, an whole week and of aches, pains, coughing, coughing and whining… usually with 2-3 days off work thrown in there, also. AND THAT DIDN'T HAPPEN… and that I am, nearly 3 years after, and it STILL has not occurred. I understand I have the resistance fostering superfoods in UK Shakeology to thank for keeping those nasty colds at bay.
But do not take my word for this. I have had customers tell me it has helped them float through weight loss plateaus, curbed their cravings for sugary candies, aided with regularity & digestion, and donated them energy to get through their mornings or normal afternoon slumps.