Star Wars Destiny is a collectable card and dice game for two players based on the movie franchise. Create your ultimate team and go head to head against others! Due to the randomness introduced into the game play by the inclusion of a dice, Destiny Singles plateaus the playing field, giving beginners and experts equal tactical advantage. If you possess enough skills, you can surely win with any deck and join the hall of fame.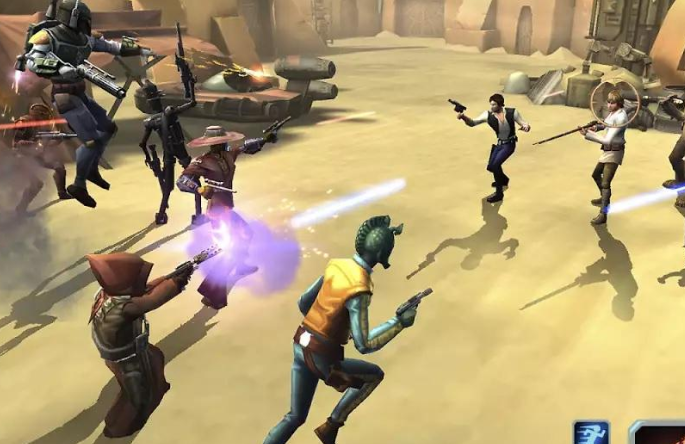 How to play and win Spirit of Rebellion?
• Build your team of characters and strengthen your deck! Choose your characters carefully and use their powers to annihilate your opponent, or trigger superpowers!
• How would you like to have the Millennium Falcon or Kylo Ren and his light sabre in your team? Claim the battlefield and use and defend it against all enemies!
• If you are not able to grasp the rules, join fan forums and learn from the veterans, and become one yourself!Quite easy to learn, but almost impossible to master, this game will test the limits of your wit!
• Take turns attacking and defending your claim and use superpowers or special characters to get an edge over your opponent. Predict your opponent's move and plan, in this game with great strategic depth and simplistic platform.
• Roll your dice, March your team into battle, damage and destroy your competition and be hailed as a champion of champions in Destiny Singles! Earn the ultimate glory at professional tournaments or sanctioned matches.
The ideal game for your band of nerds!
If you like fast-paced card games and Star Wars, Spirit of Rebellion will be your new drug. It is fun and thoughtful and has all the qualities for a fun expenditure of time. Find out what happens when Luke faces off against his father, or when the cunning Jabba the Hutt corners the legendary Han Solo: the universe is your oyster!